Is the Ducati Multistrada 1200 quite possibly the best motorcycle available?
It's a bike with comfortable ergonomics and a spicy 150 horsepower engine. It can do multi-day trips in comfort and hold its own in a track day. It can maneuver easily in urban environments and soak up troubled road infrastructure with poise. And, the appearance of it doesn't require a matured taste to appreciate. The best part, however, is how affordable these heady stallions have become on the used market. I just bought this one for $4,000.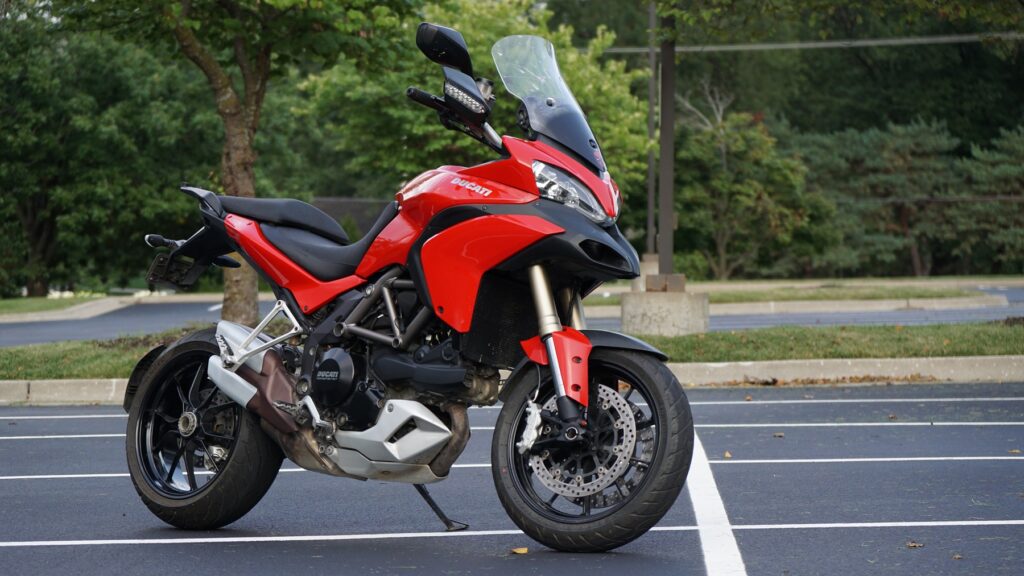 I've been in a transitional phase recently with regards to my motorcycling appetite. It wasn't long ago where I would turn up my nose at anything that wasn't strictly a focused supersport machine. The idea of owning something that couldn't win spec sheet war in some way seemed like a complete waste of money. I know that's immature! But it seemed important to a younger me. I still very much appreciate full-bore, 200-plus horsepower racing machines, but I desired something I could actually use.
That's where the Multistrada comes in. It's the first truly practical superbike. Many others have tried to make such a thing, but they always tend to miss the mark in some way. Usually they're too heavy, or underpowered, or both. They can be fine machines in their own right, but the end result is a compromise between touring and sporting. The Multistrada makes no compromises. It does both, and does both surprisingly well.
These are pricey bikes when new, but once you find out they can be picked up used for under $5,000, you can't help but want one. Even though it's a great deal, it's still a Ducati. And with that comes the expectation of expensive maintenance. By buying one for $4000, I've not only bought the least expensive available, but also likely the worst one available. It needs every bit of maintenance possible.
Take a look at the video to see all the issues that lie ahead and stay tuned for updates on the bike I've aptly named "Project Multiprobla."