All the parts needed for revitalization, not restoration.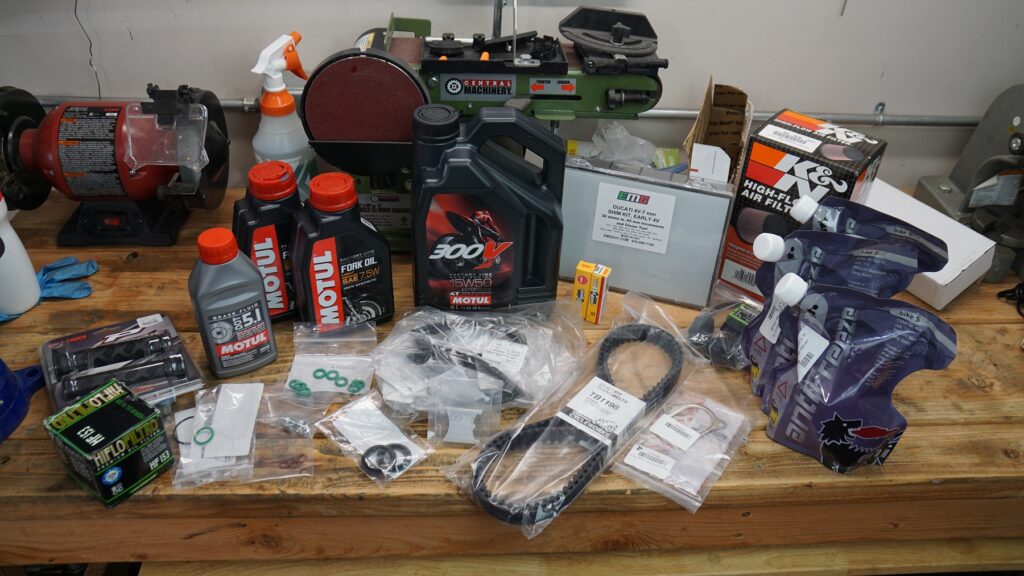 The 2010 Ducati Multistrada 1200 I just bought for a song is in need of a lot of work to bring it back to full health. These are the parts that will make it happen.
I picked up this superbike-turned touring machine for a steal on the used market ($4000) but with that came the responsibility of dealing with all of its maintenance needs. With 30,000 miles on the clock and no maintenance records to show for, it needs the whole book thrown at it.
The largest maintenance item to deal with, and the very one that caused this bike (and most Ducatis) to come up for sale, is the desmo valve check and adjustment. This service is due every 15,000 miles, hence why this one sprung up for sale at 30,000 miles, fully ready for its second adjustment. It's best to attack this job with a desmo shim kit (around $230 at time of writing) and a set of new gaskets and o-rings in hand. Oh yeah, and plenty of patience doesn't hurt either!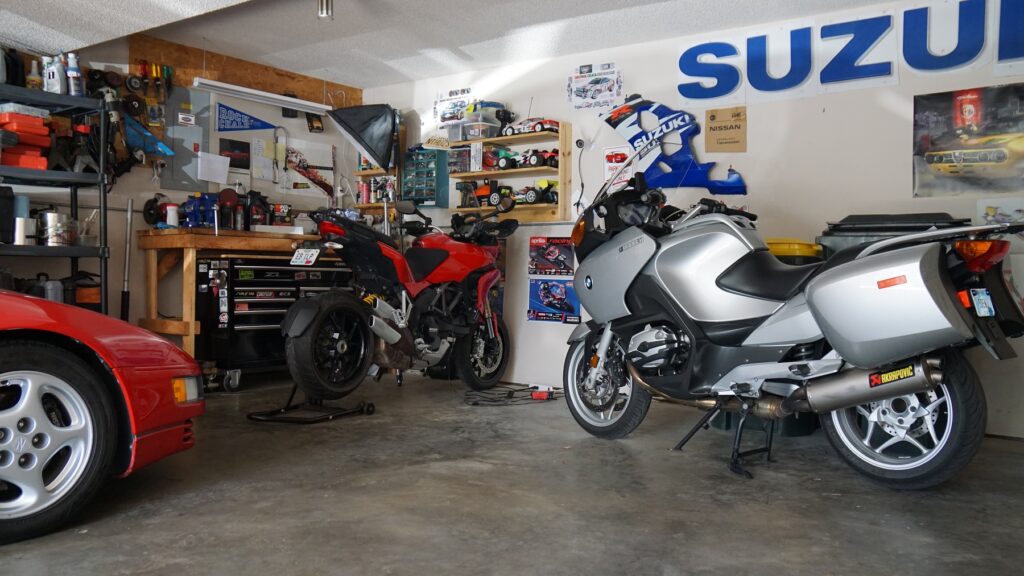 The next bit of maintenance is best performed in conjunction with the valve adjustment, and that's swapping the timing belts out for new. The two belts can be had on the aftermarket for about $120 for the pair. These should be replaced every 5 years or 15,000 miles, whichever comes first
And now for the "every bike needs this" stuff:
Let's not forget the bike requires a full exchange of fluids too: engine oil, coolant, brake fluid, and clutch fluid.
And then there are all the routine engine service parts that often get overlooked that I'll be replacing while I'm in there, such as the spark plugs and air filter.
The fork seals are leaking heavily so I've gathered fork seals and fork oil to complete the front suspension overhaul.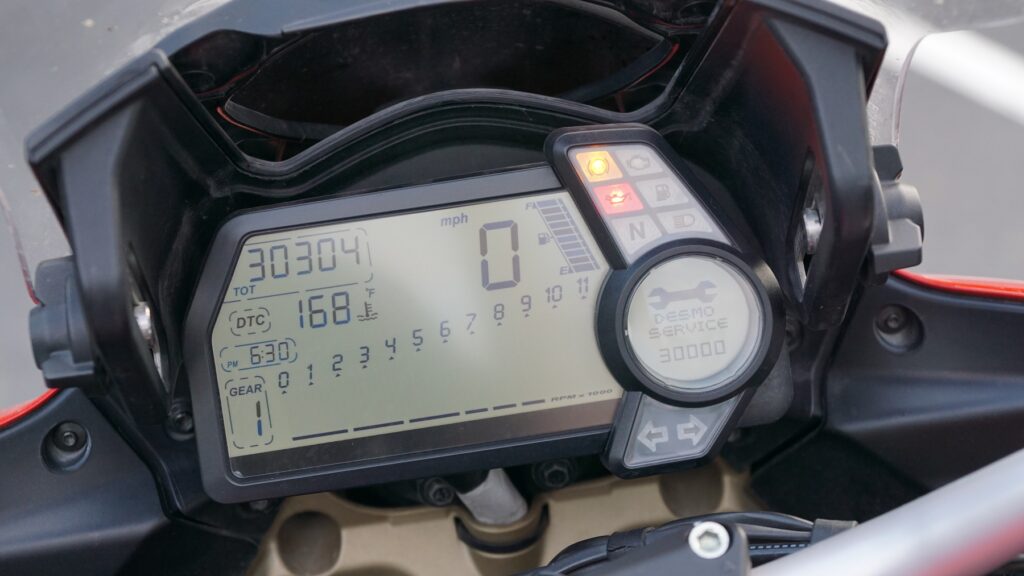 To finish the list off, I picked up some new grips because the old ones were sticky to the touch as well as some diagnostic connector harnesses so that I can attempt to reset the bike's "30,000 Service Due" light. Fingers crossed on that one.
All in all, $570 in parts brings the total spend on Project Multiprobla up to $4570. Still a good buy, but there's plenty of work that lies ahead.
Parts List (so far):