It's been a month and a half of weekend wrenching, but Project Multiprobla is now complete. Let's look at the final procedures that brought the project to the finish line.
I bought this 2010 Ducati Multistrada 1200 for a great price: $4000. With that low buy-in came the honor of rectifying every differed maintenance item possible for a Ducati. Honestly, it's what dreams are made of, at least for me.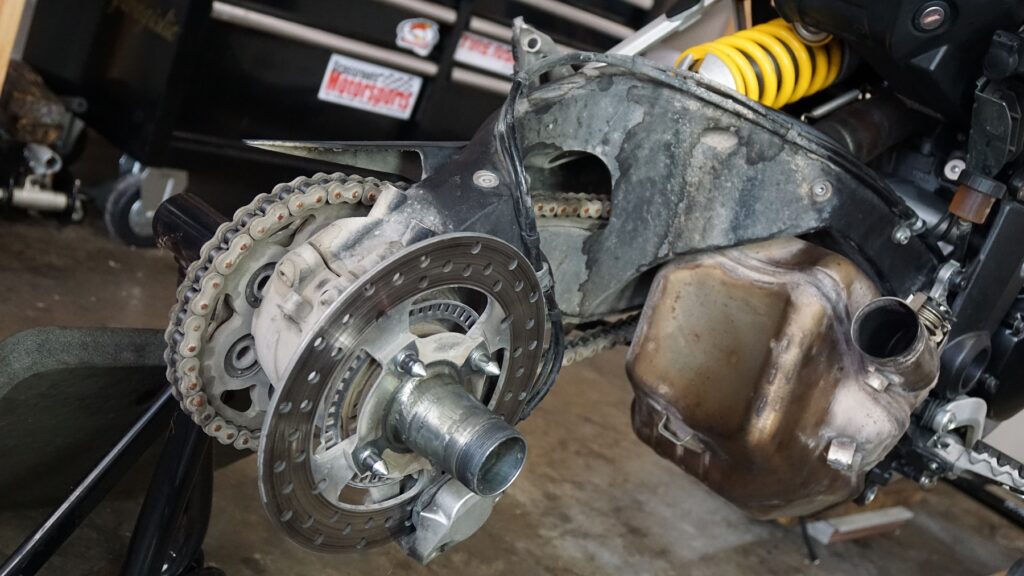 What still remained to be addressed seemed simple enough: changing engine oil, brake fluid, clutch fluid, and coolant. These were all straight-forward tasks; at least I thought they would be. As it turns out, a previous owner (or previous mechanic) can throw you a curveball when you least expect it.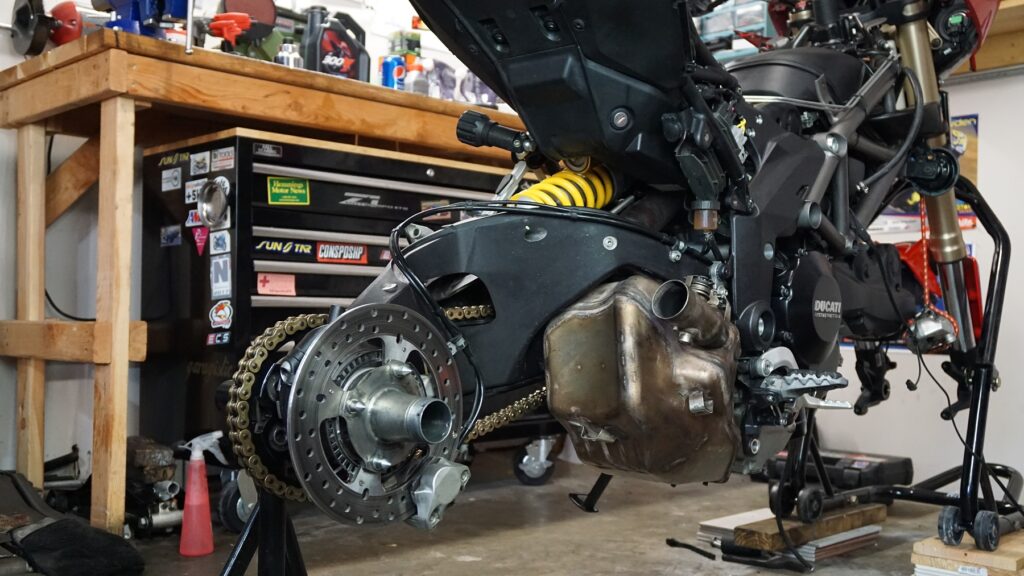 As I was attempting the "easy" job of changing the oil, I discovered that the last person to access the oil strainer screen had used red threadlock on its retaining bolts.
This sent me down a path which required use of my Dremel (if you have to use a Dremel, you know things haven't gone to plan) to cut a flathead slot in one of the bolts. Doing so allowed the bolt to be extracted using a greater force than its standard hex head could support. Eventually, the Excalibur bolt was freed from its threadlock and the oil change could be completed.
A sidestep such as this is all but guaranteed when working on a used, new-to-you motorcycle. This is why you can't accurately forecast how long a mechanical project will take; there will always be boobytraps planted by a previous someone. All you can do is keep calm, rectify the situation, and be a better previous owner.
The brake and clutch fluid circuits were flushed and bled without drama, which was a nice change of pace. The end result saw much improvement in lever firmness. The coolant also was exchanged without issue. The bright pink color of the new ENI Bike S coolant was again clearly visible from the coolant reservoir near the steering neck.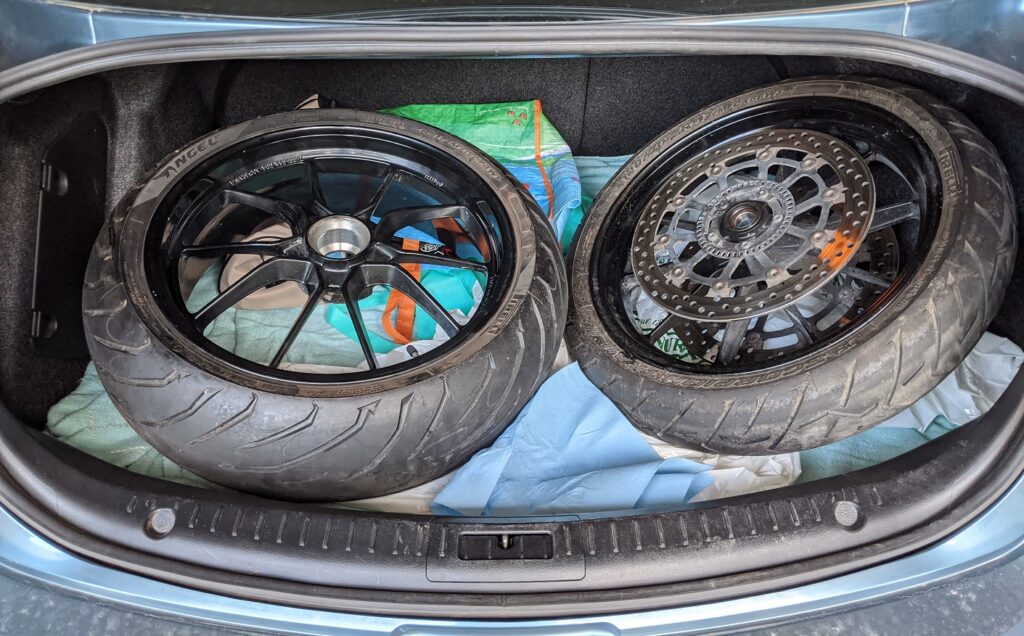 I installed new Michelin Road 5 GT tires, exchanging tired and mismatched Pirelli rubber, so that I could feel the full handling capabilities of the Multistrada. The Road 5 GT's certainly aren't inexpensive ($440 installed), but they should last for many thousands of miles without squaring off. This model is a recent release from Michelin, so we'll just have to see how they perform over time.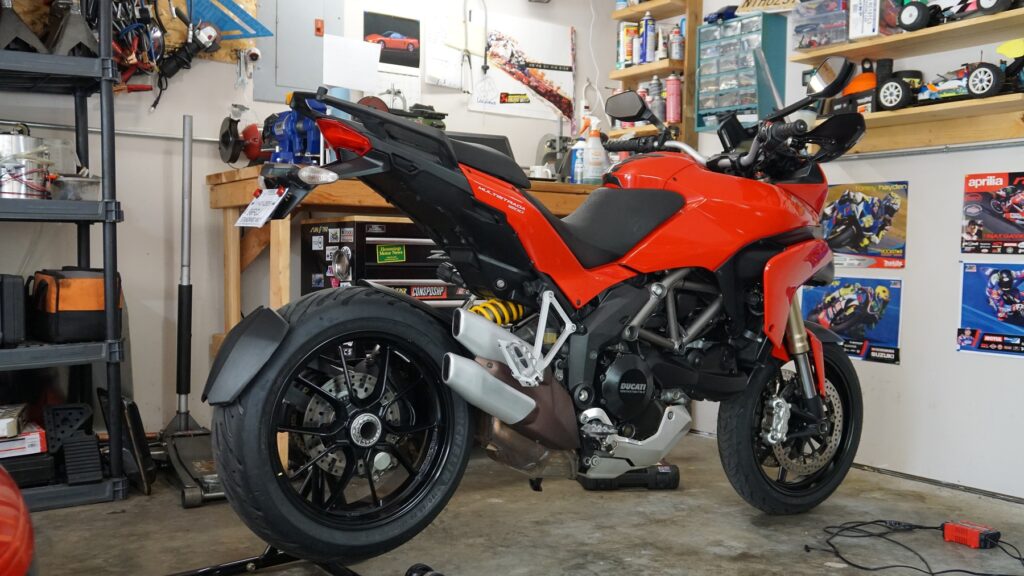 The final item to take care of on Project Multiprobla was resetting the Desmo Service indicator on the dash. Not long ago this procedure required you to make an appointment at your local Ducati dealer so they could hook up their special computer to reset the light.
That's no longer the case! At least for the pre-DVT Multistradas (years 2010-2013). Be sure to check out the video below to see how you can perform this procedure yourself for very little spend.
It's always rewarding seeing a bike go from hound to thoroughbred, and I think that's the end result with Project Multiprobla. Unfortunately, with the way the timing worked out, we're heading into winter and I won't be able to ride the bike like I'd planned. Surely there will be a few good days where I can explore this bike's potential before spring, so be on the lookout for a writeup. See you then.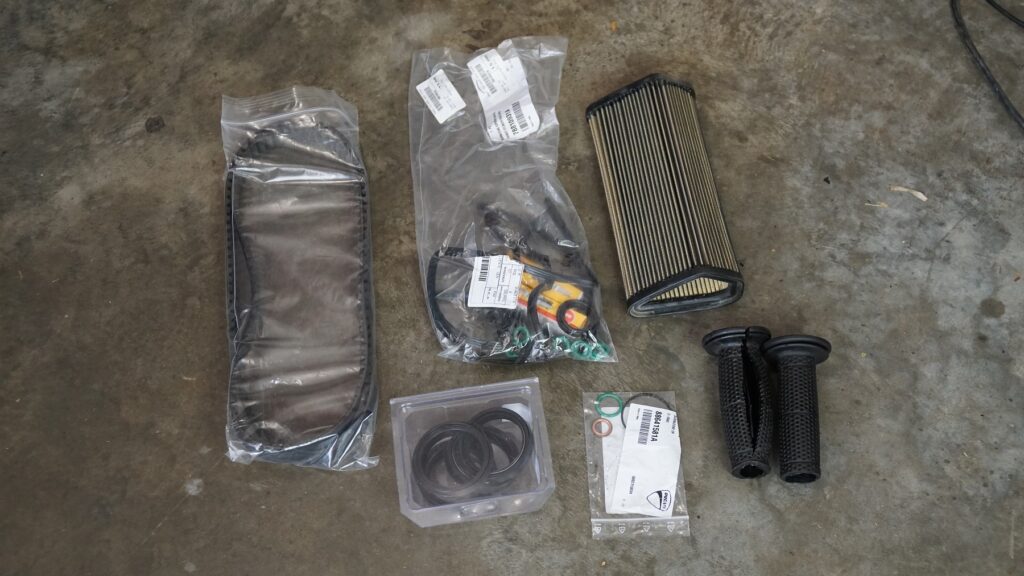 Parts and tools used to complete Project Multiprobla: