Relaxation through cleaning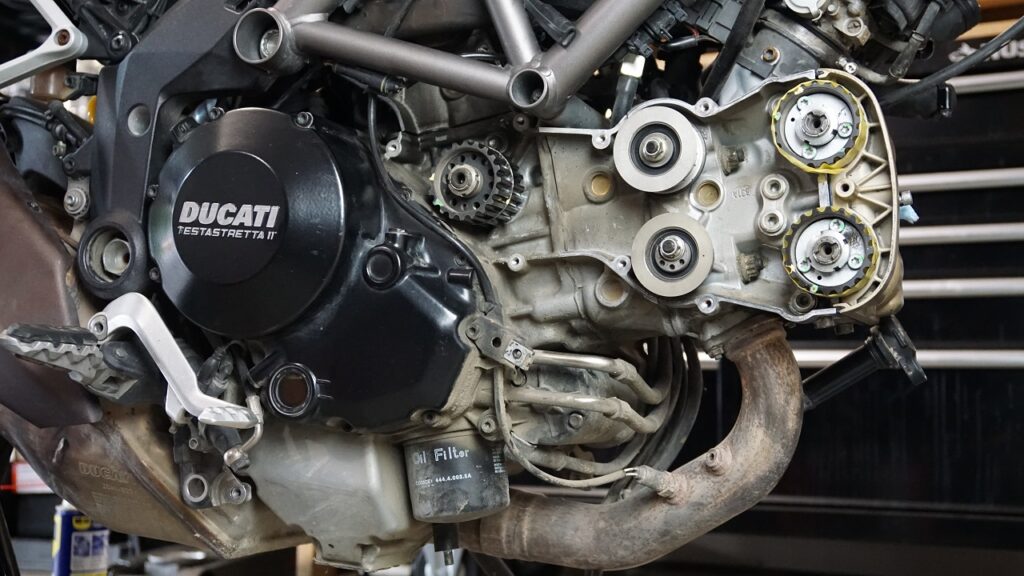 I'll just come out and say it: this bike hasn't led an easy life. Mechanically neglected and cosmetically forgotten.
I could tell the first time I laid eyes on it that it hadn't received a proper cleaning since it left the Bologna factory back in 2010. To assist its dirty demise is the fact that it lived much of its life on a gravel road. This permitted mud, sand, and dust to seep into every crevice of the bike. Not great.
Taking a bike apart to conduct maintenance provides you the best opportunity to give it a thorough clean. So, that's exactly what I did.
Watching the dirt wash away to reveal beautifully finished metal surfaces is a satisfying experience. There isn't anything too technical about giving a machine a thorough cleaning. It just takes patience, brushes, degreaser, and water to wash away the filth.
Speaking of a degreaser, I discovered a product that I will use to clean all my projects hence forth. It's called S100. You just spray it on the surface you want to clean and wash it away with water. For even better results on super greasy parts, use brushes to agitate the cleaner into the grease. It works amazingly well, and it's water based so you don't have those harmful fumes to worry about.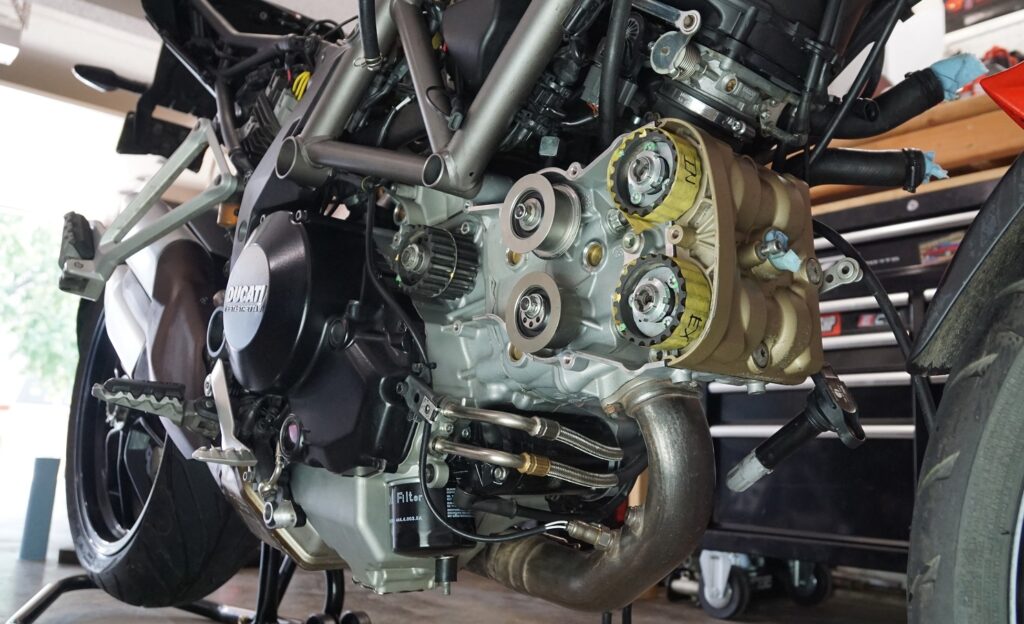 It's safe to use on any motorcycle component, from brakes and tires all the way to instrument clusters and bodywork. Rarely do you find such a great do-it-all garage companion like this stuff. It makes cleaning a filthy machine like this a soothing way to spend a Saturday afternoon.