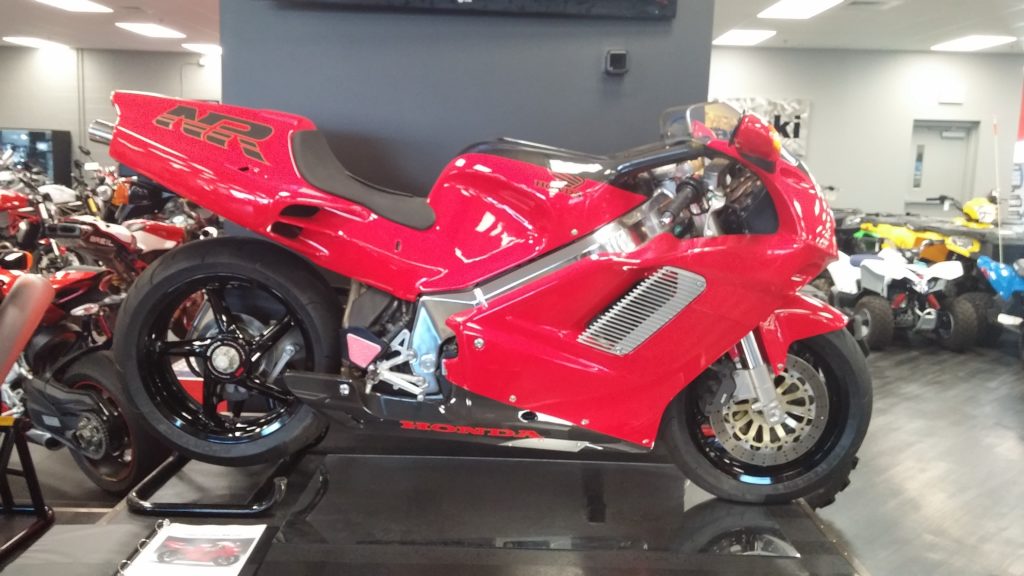 I knew the second I caught a glimpse of that NR750 in the background of an eBay listing, I had to make a pilgrimage. What lay waiting for me was more than I could have imagined.
A few months ago I stumbled upon an eBay listing for a new Honda VFR, but it was something lurking in the periphery of the photos that made me spit out my coffee. It was the beautiful, smooth profile of a super exotic Honda NR750.
ATTN: Paging All Honda Motorcycle Fans
After thoroughly freaking out about this find, I did some research on the dealer that posted the listing. The dealer, Fay Myers Motorcycle World, located just outside of Denver, Colorado is apparently as much a museum as it is a dealership. In fact, many museums could only wish they had they had the stuff this dealer does.
I figured the 8 hour drive was worth it to see my mechanical heroes in person. I'm so glad I went.
When I first walked in I didn't see the NR750 anywhere. My hopes sunk. My field of view expanded as I continued further into the showroom; there it was. I attribute the feeling to that of when a child comes downstairs on Christmas morning eyeing for that train set he so desperately wanted only to find its not under the tree. Then he sees it sitting on the couch because it was too damn big to fit under the tree.

There are two type of customers that visit this dealership. The first type passes right by the extensive display of exotic, rare, and historically significant bikes. They head right on over to new bike section. The second type can't pull their jaw up off the floor the moment they walk in the door. The friendly and knowledgeable employees at Fay Myers knew which group I fell into and graciously let me eye and envy these beautiful pieces of artwork.

I could blabber on about how special these bikes are but I feel like I'm beating a dead horse. Here are some pictures I snapped while I was there:
Honda NR750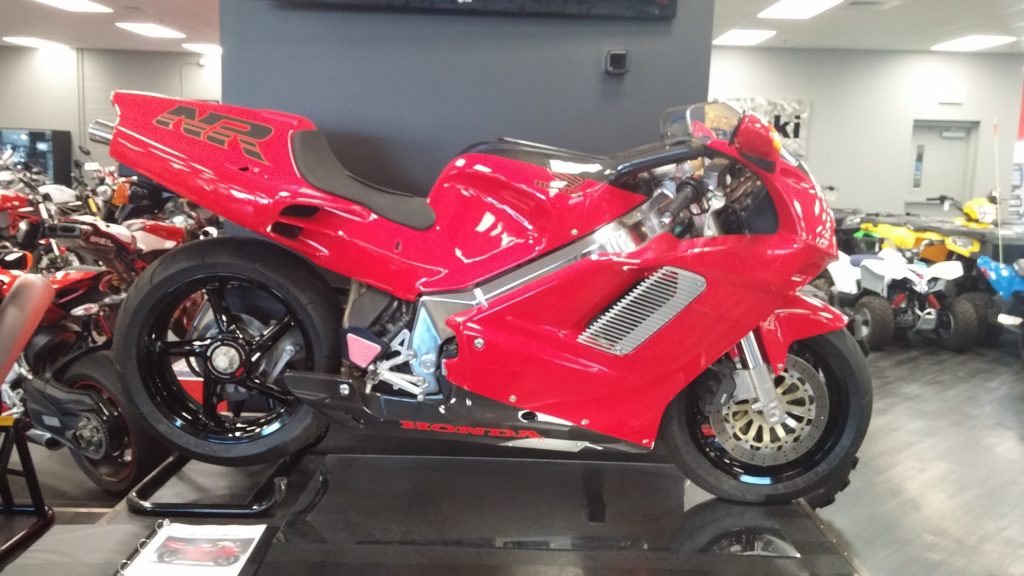 Honda RC45 (No miles, never started)

Ducati Supermono (If I remember correct, this one has never been used)

Ducati Desmosedici RR

1912 (I think…) Harley Davidson

Kawasaki Ninja H2

MV Agusta F4 RC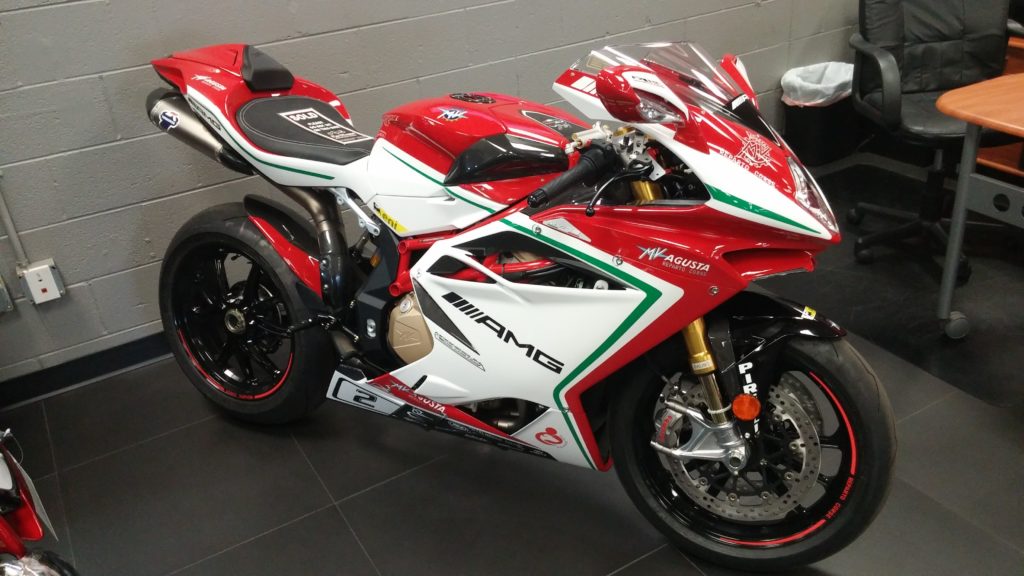 MV Agusta F4CC

A huge thanks to Ross Wilson at Fay Myers Motorcycle World for giving me the tour of the dealership and telling me the history on each one of these special bikes. If you ever find yourself in the Denver area, you owe it to yourself to check out this museu…erm…dealership!